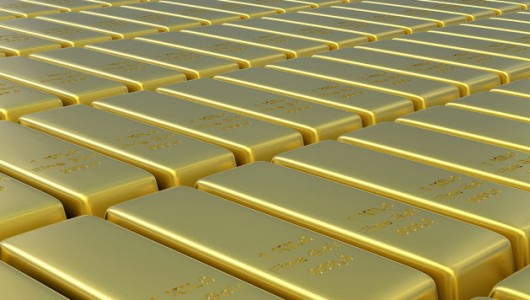 If you don't know what your business is worth, you're not alone, 65% of all private business owners do not know the value of their business. Unfortunately, most business owners don't think about what their business is worth until it's too late. The majority of owners don't plan for the sale of their business and as a result they don't take the necessary steps to maximize a return on their years of investment.
Many business owners spend too much time working in their business and not enough time on their business. Frequently, the business is viewed as a vehicle that provides them with an income, while only having vague ideas involving a sale of the business to fund their retirement. For most business owners their business is the single largest asset they have.
Upon retirement, the average business owner in America does not have a funded pension beyond what they have set aside in their own and their spouse's IRA. The majority will have a personal residence that has only recently had the mortgage paid off and less will have a significant unregistered investment portfolio. In many situations the family business will be the most significant financial asset available to provide for the owner's retirement years.
These are questions you should be asking yourself:
Do I really know what my business is worth?

Have I had a professional business valuation prepared recently?

Do I know what factors drive the value of my business?

What should I be doing to prepare the business that will influence the value the shareholders will receive when it's time to retire or sell?

Should I make provisions for the business in my retirement planning?

Did my investment advisor consider the value of my business when determining my portfolio asset mix?
Anthony Wayne Business Exchange can be instrumental in helping you determine the value of your business and ensuring that your business practices are maximizing the value of your business. If you do not know the value of your business, Contact Us to assist you.
Anthony Wayne Business Exchange will analyze your financial, marketing, industry and operational data and transform your business into an organized financial picture, with emphasis on determining the fair market value. The valuation will be presented in commonly accepted and concise terms that all parties involved can readily understand and benefit from. Financial statements are prepared utilizing general accounting principles, but they do not always reflect the true economic value of a company. In reviewing a company's financial statements, it is often necessary to include analytical adjustments that may include the following:
Pricing fixed assets at current market value – not historical book value

Adjusting book depreciation where it is not a true reflection of economic depreciation

Making inventory adjustments when necessary

Normalizing owner/executive compensation and fringe benefits

Reviewing non-recurring and non-cash expenses, along with non-transferable interest burden
These and other adjustments are made to the financial statements, providing an accurate understanding of the recast earnings, which play a major role in properly assessing the value of your company. By understanding the various operational elements of your company, we are able to assess the relative impact of its opportunities and perceived risk. Elements which increase risk, decrease the value of the business, and conversely, elements that decrease risk, increase value. Upon finalizing this report, AWBE will meet with you to apply the valuation results to your specific objectives. Our goal is to provide you with the accurate information necessary to address your valuation needs.
Your business is most likely your most valuable asset, the agents of Anthony Wayne Business Exchange take the responsibility of valuing it very seriously. Your AWBE intermediary has had extensive training on the various methods of business valuation and can help you price your business accordingly. We will assist you in determining the realistic and achievable market value of your business. On complex assignments we engage collaborative partners expertise for unique valuations. Our experts are accredited in business valuations, are CPA licensed, and are certified valuation analysts.